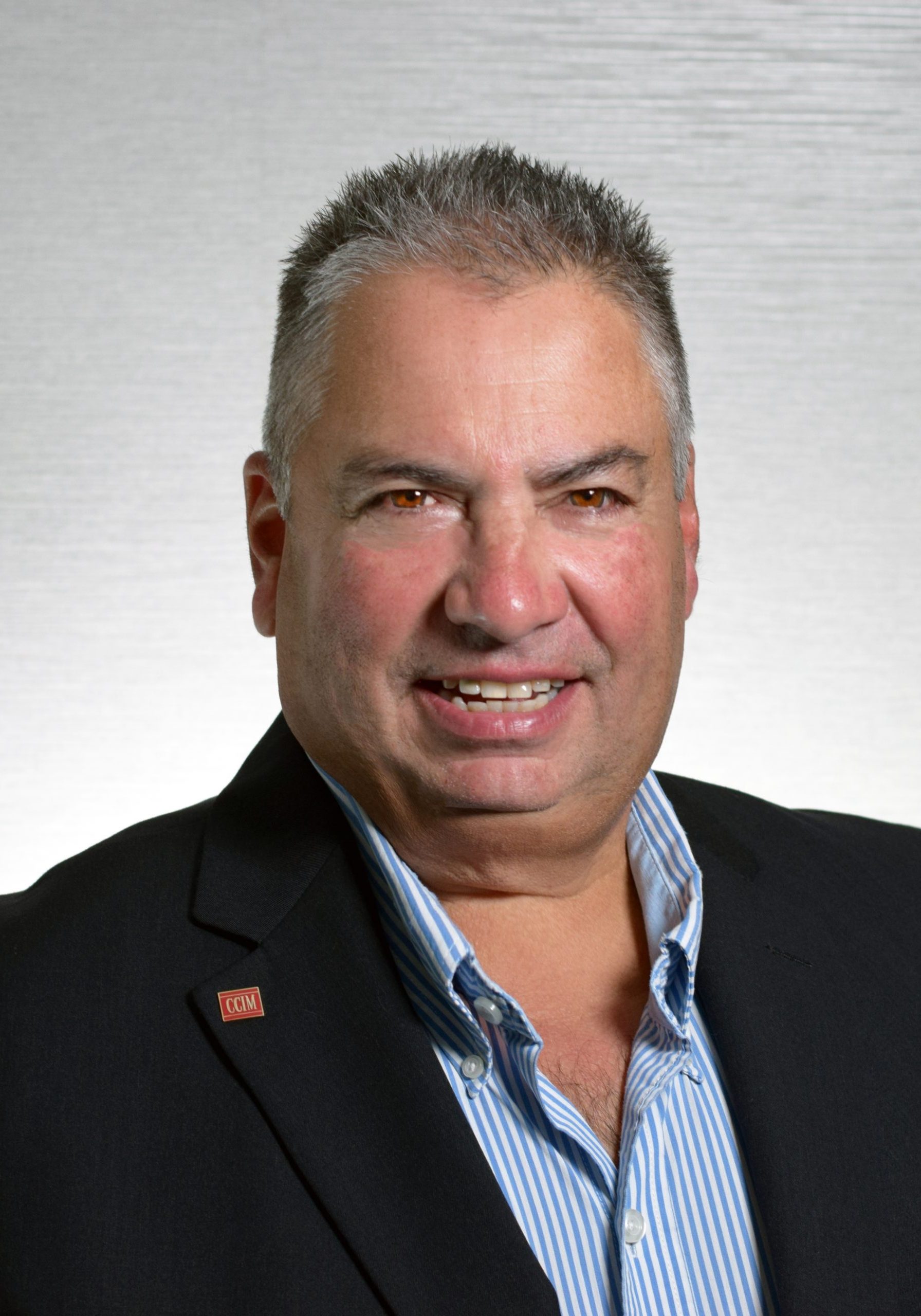 Jay Verro, CCIM
Associate Broker
Phone: 518 465 1400 x214
Email: jverro@ccim.net
Scope of Service Experience
Jay's scope of responsibilities at NAI Platform are to enhance the firm's presence in the Multifamily arena on a local, regional and national level. Verro's 18 years of experience in residential and commercial property management prior to his past 14 years in the brokerage community make him the region's expert in the Multifamily sector.
Background & Experience
Verro is a CCIM and commercial real estate practitioner with 32 years of experience in the real estate industry- including sales, investment property analysis, leasing, property management, and tax credit properties. Working with many different types of clients, his expertise includes sales of Multifamily, Student Housing, STNL Investment properties, Commercial properties, and land. His leasing background includes office, industrial and retail space, in addition, to build to suit land development.
Education
AAS Degree from SUNY Farmingdale – 1977 BS from Western Michigan University, Kalamazoo, Michigan -1980 CCIM Designee 10909, pinned May 1, 2003 Jay W. Levine Leadership Development Academy through CCIM, Class of 2006 Leadership Saratoga, Class of 1993
Professional Associations & Designations
NAI Global National CCIM Board of Director CCIM "EXEC" Team CCIM – Member of Upstate NY and North Carolina CCIM Chapters National Association of Realtors Commercial & Industrial Real Estate Board NYSCAR Leadership Saratoga Alumni Association Member of several Chambers of Commerce Metroland Executives – Immediate Past President
SALE – 345-Bed Student Housing Portfolio / Near the University of Notre Dame / $13,750,000
SALE – 48-Unit Multifamily / 717 W. Broadway, Fulton, NY / $1,550,000
SALE – 144-Bed Student Housing / Fulton Montgomery Community College / Johnstown, NY / $2,000,000
SALE – 173-Unit Multifamily / Albany, NY / $16,694,000
SALE – 100-Unit Multifamily / Glenville & Scotia, NY / $2,900,000
SALE – Multifamily / Quail Bay Apartments / Corning, NY / $4,300,000
SALE – 29-Unit Multifamily / Lochvue Apartments / Poestenkill, NY / $1,480,000
SALE – 81-Unit Student Housing / Hudson Valley Community College / Troy, NY / $1,790,000
SALE – 68-Unit Multifamily / Chestnut Hill Apartments / Amsterdam, NY / $2,072,500
LEASE – 7,800 SF Class A Office / Wilber National Bank / 2 Bayberry Dr., Malta, NY / Landlord Rep for Hayes Development
LEASE – 7,500 SF Class A Office / Tokyo Electron / 2 Bayberry Dr., Malta, NY / Landlord Rep for Hayes Development
LEASE – 7,000 SF Class A Office / KLA Tencor / 2 Bayberry Dr., Malta, NY / Landlord Rep for Hayes Development
LEASE – 5,500 SF Class A Office / 28 Corporate Dr., Clifton Park / Tenant Rep for Provantage Funding
LEASE – Office / Showroom Space / Fastenal / Saratoga, Colonie, Oneonta, East Greenbush, Albany, Queensbury
LEASE – 2,500 SF Class B Office / Affordable Modular / 1796 Rte 9, Clifton Park, NY / Landlord Rep for CEH Properties
LEASE – 1,300 SF Class A Office / 340 Broadway, Saratoga Springs, NY / Tenant Rep for King Adang Arpey, Strickland & Thompson, LLP
LEASE – 2,500 SF Class A Office / Stewart's Headquarters, Malta, NY / Tenant Rep for Law Firm
LEASE – 600 SF Class B Office / 4 Chelsea Place, Clifton Park, NY / Landlord Rep for MRK Real Property
LEASE – 2,100 SF Class B Office / 4 Chelsea Place, Clifton Park, NY / Landlord Rep for MRK Real Property
LEASE – 1,500 SF Medical Office / 1758 Rte 9, Clifton Park, NY / Landlord Rep for Hearing Solutions LLC
LEASE – Class B Office / 2496 Albany St., Schenectady, NY / Landlord Rep for Melrose Ventures
LEASE – 3,000 SF Class B Office / Old Rte 9, Wappingers Falls, NY / Tenant Rep for Renewal by Andersen Windows
LEASE – Multiple Class A Office Leases / Clifton Park & Halfmoon, NY / Landlord Rep for Abele Builders